Welcome to the Weeklong Gif recap! These will be posted nightly after the mission! Without further ado... There were quite a lot of people at Late Night to celebrate the start of the Weeklong.
Five minutes after Midnight there was no one to be found...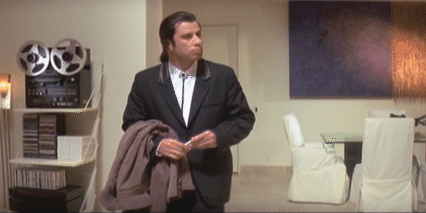 Not a lot happened at the day mission and it seemed like the OZs weren't planning to make a lot of kills. Boy were we wrong.
The night mission required Humans to escort other agents. Many of which found themselves in... predicaments.
Zombies won in the end but Humans still managed to complete a few of their objectives so as a reward basters have been unlocked and more objectives will be made available during tomorrows day mission. Speaking of, Humans will have a day mission tomorrow from 11:00 am to 12:30 pm on the UC Balcony. Zombies will have a day mission from 12:30 pm to 2:00 pm at the Sherman/ACIV Underpass. Good luck agents. And be careful, it's possible a mole may still be among your ranks...